List of MATPOST Exhibitors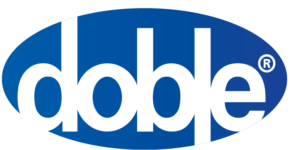 Doble Engineering is the leading global energy industry provider of advanced testing solutions, innovative diagnostic systems, and premier engineering expertise to support a safe and sustainable future. Companies can benefit from a diversified offer of professional services according to the electrical asset lifecycle like, installation and commissioning, diagnostic testing, data analysis, consultancy, and training. Our product lines include ISA, Manta Test Systems, Morgan Schaffer, Phenix Technologies, TECHIMP, and Vanguard Instruments.

Ensto is an international, growth-oriented family business and technology company, which creates smart solutions for electricity distribution networks. For 65 years, we have been dedicated to electricity with a long-term and human-centric approach. Our aim is to become a leading expert for distribution system operators and help them succeed and create a more sustainable tomorrow.
We offer innovative and reliable, long-lifecycle overhead lines, underground networks, network automation and new smart technology products and solutions for electricity distribution networks. Our own R&D, manufacturing, and laboratories give us the expertise to continually innovate and serve our customers on an individual level.
Currently, Ensto has a total of 900 employees in 18 countries in Europe, North America, and Asia. Our turnover in 2022 was €170 M. We are bound by our common purpose: making life better with electricity. Sustainably.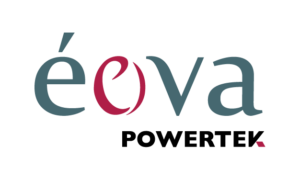 Founded in Paris in 2009, EOVA offers you the guarantee of the safety of production and transmission of electrical energy through high-quality products and services dedicated to the perfect control of your power network. Our experience and know-how in the field have allowed us to acquire exclusive partnerships with international market leaders: Ametek Power Instruments and RTDS Inc.
We put at your service the latest innovations in the monitoring of the production of electrical energy, real time simulation solutions, power quality monitoring, IEC61850 solutions, high accuracy metering, as well as expert, trained and qualified personnel."

Grid Solutions, a GE Renewable Energy business, serves customers globally with over 13,000 employees. We provide power utilities and industries worldwide with equipment, systems and services to bring power reliably and efficiently from the point of generation to end power consumers. Grid Solutions is focused on addressing the challenges of the energy transition by enabling the safe and reliable connection of renewable and distributed energy resources to the grid. We electrify the world with advanced grid technologies and accelerate the energy transition

Hivoduct develops, produces, and installs "pressurized air cables" – a new technology for efficient and sustainable underground electric energy transmission. Hivoduct cables benefit system integrators, grid operators, the environment, and neighborhoods.
Our Vision: Pressurized air cables are the new standard for modern electric energy transmission projects.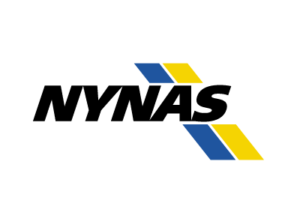 Nynas is a Swedish specialty oil company producing bitumen and naphthenic oils (transformer oils, process oils, tyre oils and base oils)

Megger has been the premier provider of electric test equipment and measuring instruments for electrical power applications for over 100 years. Although the company is best known for the world-famous range of insulation testers, Megger provides a full service solution to meet your electrical test and measurement needs. The products provide testing solutions in the most critical maintenance areas including cable fault locating, protective relay testing, transformer and circuit breaker testing, rotating machines testing, partial discharge testing and power quality testing. With such a diverse and innovative product offering, Megger are the single source for electrical test and measuring instruments especially for predictive maintenance strategy.

OMICRON is an international company that works passionately on ideas for making electric power systems safe and reliable. Our pioneering solutions are designed to meet our industry's current and future challenges. We always go the extra mile to empower our customers: we react to their needs, provide extraordinary local support, and share our expertise.

Within the OMICRON group, we research and develop innovative technologies for all fields in electric power systems. When it comes to electrical testing for medium- and high-voltage equipment, protection testing, digital substation testing solutions, and cybersecurity solutions, customers all over the world trust in the accuracy, speed, and quality of our user-friendly solutions.

MasterGrid is an independent player on services and maintenance for electrical systems, from high to low voltage.
MasterGrid can count on its unique know-how, and the expertise of a workforce of nearly 300 people. Its deep understanding of its customers' expectations as well as its agility, enables MasterGrid it to offer tailor made solutions and take up the core challenges related to energy transition.
The headquarters and workshops are based in France, in the Alps. MasterGrid's subsidiaries in France are the following : MGServices, Ircamex (specialised in SF6 management), KTHV, SHB Electric and Atalys. Worldwide, MasterGrid has subsidiaries in UAE, Saudi Arabia, Egypt, India, Malaysia, UK, Mexico…

Thanks to its expertise, MasterGrid is a major service provider all along the electricity value chain, from generation through to the final consumers.

Part of the Velatia group, Ormazabal is an expert in customised and high-tech electrical solutions, which has been accumulating knowledge of the electrical grid for over than 55 years. Its solutions aim at digitalising the electrical grid to integrate more renewable energy, enable more sustainable mobility and guarantee the power supply to buildings and infrastructure with critical energy needs.
Its continuous commitment to technological and industrial innovation has enabled it to market its technology worldwide and to become a global company. It currently has 16 industrial facilities worldwide and is present in more than 50 countries through subsidiaries and distributors. Employing over 2.400 highly qualified professionals, its annual turnover is more than €550 million.
In response to the urgent challenge of decarbonising the economy, it intends to lead the technological evolution of electrical networks, enabling the energy transition.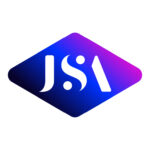 Architect of control and supervision systems for more than 20 years, JS Automation brings innovative solutions to the key market players involved in energy production and distribution. As an exclusive importer of high-technology reference products, JS Automation supports its customers in all phases of their project, from the initial requirements definition to the technical and human assistance while operating.
Thanks to its complete range of services (application development, technical support, training), JS Automation positions itself as the partner of choice in the deployment of network protections, HTA / HTB control systems, dispatching and smartgrid solutions. For more than 10 years, JS Automation has been integrating the IEC 61850 standard throughout its full range of products: Protection (ARCTEQ), Cybersecurity (IS5COM Switch – HSR / PRP / Redbox), Production (RTU – BRODERSEN), Distribution (ZENON Supervision Software – COPA DATA).
If you want to be part of the MATPOST exhibition, please download the form below and send it back!